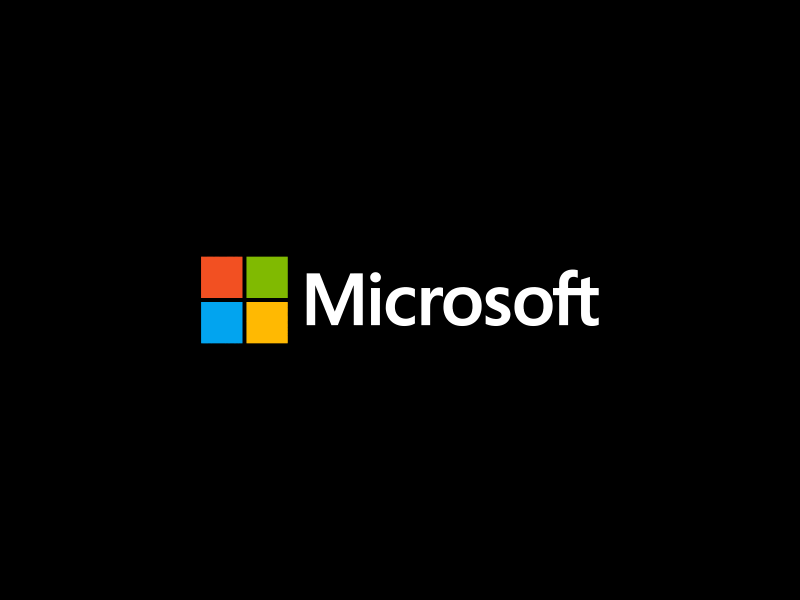 Over a billion people use Microsoft services and products for both business and personal use. With its continuously evolving offerings, the company ended the year 2018 as the world's most valuable company. There is a pool of companies that have brought major transformations in the world, but it is hard to find a company that has such an influential global impact like Microsoft. Several companies today use Windows and other Microsoft software in their routine official space.
This leading global vendor of computer software is headquartered at Redmond, Washington and has offices in over 60 countries.
In recent years, the company has accomplished innovation and assist customers to navigate their businesses' digital transformation. Microsoft works with a mission to empower every individual and every organization on the earth to achieve more. The company's business model relied on its customers' and partners' success. The company works towards creating local economic opportunities in every community enabling people to unleash the power of technology to address major challenges.
Comprehensive Products Revolutionising Services Across Globe
The company has made an incredible impression through its technologies on people and companies across the globe. Microsoft's ecosystem impacts a billion lives every single day by creating new opportunities for its customers and partners.
In Kenya, Microsoft's partner M-KOPA Solar has connected thousands of homes across sub-Saharan Africa to solar power using the Microsoft Cloud. The company has innovated the service through a pay-as-you-go model that helps households living on less than US$2 per day establish a credit history.
In Arizona, Microsoft is applying Dynamic 365 to improve results among the most vulnerable population of the region. Additionally, in Poland, MedApp is employing HoloLens to enable cardiologists to visualize patients' hearts as it beats – in real-time. It consequently reduces the time consumed in the whole open-heart surgery process.
Jack's Diving Locker in Hawaii is using Microsoft 365 to link its 50 employees across land and sea to focus on their strength and protect pristine coral reefs and take people diving.
Around the world, from iconic brands to small manufacturers are using Microsoft's technology to build their own digital capability to thrive. Notably, the world's biggest company by revenue Walmart and its private employer deploy Azure and Microsoft 365 to empower its digital transformation while transfiguring the shopping experience for customers.
Decisive Verticals of Microsoft's Business Expansion
The company produces a broad array of products and services in context to productivity and business processes. These products support digital work and life of customers and some of this gained extreme popularity on a global scale.
Since Satya Nadella took over the company as CEO, he has focused the company's vision towards humanizing Microsoft by improving its organizational culture. He enhanced the coordination of efforts across every department and group of the organization.
Over time, product differentiation has become the classification of the company's business strategy. Microsoft develops technological products and services and sells them for premium costs. Additionally, the company's business strategy is currently focused on three elements – 'cloud-first, mobile-first', growth through mergers and acquisitions and exploring business opportunities related to AR/VR (Augmented Reality and Virtual Reality). Moreover, Microsoft has embodied tech intensity as one of the crucial pillars of its business strategy.
A 'Cloud-First, Mobile-First' Approach
As the company has a great focus on the cloud segment of the business, the intelligent cloud serves as one of the strengthened sources of Microsoft's competitive advantage. Mobile-first represents the strategy for mobility of experiences on the cloud and the company is keen to work in this direction as well. Microsoft took Amazon by surprise in 12-month cloud revenues by October 2018. In other words, when Amazon's revenue totalled only US$234 billion, Microsoft earned US$267 billion for the same period.
Expanding Boundaries Through Mergers and Acquisition
In such a competitive age, mergers and acquisitions play a significant role in corporate strategy. Companies like Microsoft engage in mergers and acquisitions to enhance their capabilities, product range, and value offerings. The recent and notable acquisitions of the tech giant include Nokia Corporation's Device and Services for US$ 9.4 billion in 2014 and Mojang Synergies AB which is a Swedish video game developer of the Minecraft gaming franchise, for US$ 2.5 billion.
Additionally, in June 2016, Microsoft acquired social media website LinkedIn for US$196 per share in an all-cash deal valued at US$26.2 billion. This acquisition enabled the company to connect the world's professional cloud and the world's professional network. Subsequently, this created new experiences and new value for business users. In 2018 only, Microsoft acquired 16 companies with a variety of expertise ranging from video games producer to AI to employee engagement.
AR/VR Technology Strengthening the Core
Microsoft CEO Satya Nadella has positioned augmented and virtual reality technology at the core of the company's business strategy. Notably, while the company is spending a considerable amount of time and effort in defining potential business use of HoloLens, the majority of other organizations are still focused on employing AR/VR for consumer gaming purposes. Further, Microsoft has been able to exemplify the usage of VR to improve the shopping experience, education, and automotive design. Leadership in augmented reality and cloud segments can become a solid source of the company's competitive advantage with positive implications on the long-term perspective.
Encouraging 'Tech-Intensity'
The focus on tech intensity can be considered as a recent add on to Microsoft's business strategy. It is a fusion of cultural mindset and business processes benefitting the development and enhancement of digital capabilities that construct end-to-end digital feedback loop, dismantling data silos and smoothening information flow to derive insights and predictions, automated workflow and intelligent services. The eventual goal behind Microsoft's tech intensity concept is to make the Azure world's computer while adding more and more companies into the platform.
Democratizing Data Science and AI
Microsoft is increasingly investing in Azure to make it the best cloud for customers' data estates as they need to build their own AI to derive insights from the accelerating amount of data collected by them. The company is democratizing data science and artificial intelligence with Azure Cognitive Services, Azure Machine Learning and data services like Azure Cosmos DB, to enable organizations of different sizes to transform their data into meaningful insights. Interestingly, in less than a year, Azure Cosmos DB has already crossed the US$100 million milestone in annualized revenue.
Microsoft is leading the field of AI research, object recognition, speech recognition, machine learning, and language translation. Besides, the company is also committed to metamorphose these breakthroughs into customer-friendly toolsets.
The company's Azure Bot Service has around 3,00,000 developers and it is piloting the new advances in its underlying cloud infrastructure in order to build the world's first AI supercomputer in Azure.
Rising Beyond the Cybersecurity Challenges
Breathing in a digital age has its own drawbacks. Cybersecurity has turned out to be a great central challenge for companies aspiring for digital transformation. Microsoft is innovating to facilitate end-to-end security for its customers with secured operations on a global scale. These operations analyze over 6.5 trillion security signals every day, enterprise-class technology and broad cybersecurity partnerships for an advancing complex and diverse world.
The company led the Cybersecurity Tech Accord which has been signed by around 61 organizations on a global scale. This is calling governments oversees to make the internet more efficient and safer.
Microsoft has also announced Defending Democracy Program to collaborate with governments across the globe to ensure safeguard voting. The company has introduced AccountGuard to offer advanced cybersecurity protections to the US's political campaigns.
AI Initiatives for Social Welfare 
As Microsoft makes advancements in AI, it is also investing in tools for detecting and addressing bias in AI systems and advocating for thoughtful government regulation.
The company is facilitating change-makers with AI tools to address the burning challenges of society with programs like AI for Earth and AI for Accessibility. AI for Earth is a 5-year US$50 million commitment to environmental sustainability and the latter has been designed to benefit more than a billion people with disabilities around the world. The team across Microsoft has stimulated inclusive design and accessibility while producing tangible results along with new features for Microsoft 365, Office 365, Windows and Xbox designed to meet the needs of people with disabilities.
Conclusion
The power of Microsoft's digital transformation enables it to create a broad impact across the industry and fuel global outcomes.
In fiscal 2018, Microsoft delivered US$110.4 billion in revenue and US$35.1 billion in operating income. Additionally, the company returned US$21.5 billion to shareholders via dividends and share repurchases.
The company's commercial cloud business delivered over US$23 billion in revenue by the end of fiscal 2018. Further, Microsoft expanded its commercial cloud gross margin to 57 percent, up 7 points year-on-year.
Microsoft is leveraging its extensive presence and experience with data centers worldwide to gain the supremacy of being a cloud host and service provider. In context to disruptive technologies, the company is heavily investing in artificial intelligence, data management and quantum computing along with certain other additional initiatives.
Microsoft continues to grow and set the bar high enough to remain dominant in the marketplace even if the technologies and opportunities keep on evolving.