Why Chatbots?
More and more companies are opting for chatbots to provide top-notch support to their customers and clients. Chatbots can engage in a conversation with customers at any time of the day with fewer errors and consistent results. So here's looking at the 7 best chatbot tools your business can use to build bots of the highest degree.

Its primary aim is to level up marketing & sales for businesses. Lets you create a Facebook Messenger bot – easy to use and free. Now, there are bots where you will need a development team to assemble it and then there are bots that need no such teams (no coding). ManyChat falls in the latter category. It boasts of creating a bot for you in 2 minutes using the drag and drop builder. The prerequisite is that your business will need a Facebook page for you to connect it to ManyChat.
Any marketing and sales rep will tell you the importance of 'Follow-up' – Builds credibility and trust with potential customers. ManyChat supplies you with just the right solution to nurture your leads. The biggest pro in using ManyChat is that most customers already have the Messenger app in their devices. You can leverage this fact & make your business be a part of it.
IBM needs no recognition in terms of its AI credibility. IBM's DeepBlue was responsible to beat the then-chess-world-champion Garry Kasparov in '97 and IBM Watson created history by defeating Jeopardy champions in 2011. Watson has been the AI platform for businesses since years and IBM has been at the peak of every AI accomplishment.
Primarily developed for customer service, IBM Watson Assistant is a customized chatbot builder. The chatbot can be tailored to your business requirements. It is then trained & ready to go in just a few weeks. IBM has partnered with Topcoder to build the chatbot. They work on a 3-step way to build your chatbot –
Step 1: Speak to an IBM representative to discuss your goals & requirements.
Step 2: Topcoder builds you a chatbot. Based on complexities they take up 2-6 weeks.
Step 3: Launch the bot. Testing and refining continues to improve performance.
Of course, this is a paid solution. Price listing is given here.
The major benefit that the bot framework provides is integration with a whole tech environment. You can manage an intelligent bot that connects to a website, an app, Skype, Slack, Cortana, Facebook Messenger, Telegram, SMS & even Microsoft teams. Coined as the Azure Bot Service with cognitive intelligence, it can make smart recommendations, translate languages and even recognize users in images. It is built by integrating Microsoft APIs including Cognitive Services, Bing Search and Text Analytics API. The framework has established its market in banking, travel and entertainment industries. The bot, of course, incorporates voice commands.
MS Bot Framework can build powerful bots for enterprises allowing organizations to streamline their day-to-day operations. You can find the price listing here.
Chatfuel boasts of creating a full-featured chatbot in just 7 minutes (no coding required). It is a very basic AI chatbot built to fuel Suitable Needs – Media agencies sharing news and communicating with their audiences, Sports teams engaging with their fans, restaurants provided reservations, businesses sharing info about their company, setting up FAQs.
What you see is what you get. You can easily set up a chatbot to "fuel" your needs. Chatfuel even seamlessly integrates with various platforms –
Adidas, Buzzfeed, British Airways and even Uber are some of its top clients. Their basic version is free whereas the premium version (additional features) is priced at US$30 per bot which includes upto 1000 users. As per my opinion, Chatfuel has quite a straightforward approach at building bots & is slightly better than ManyChat since it has integrated AI solutions for businesses.
Acquired by Google, Dialogflow builds you an intent-based chatbot – Solves user queries on a one-to-one basis taking the chat history into context and does not follow a predefined flow. Just like the MS Bot Framework, it integrates the bot with an array of platforms – Google Assistant, Amazon Alexa, Facebook Messenger.
It is definitely a trustworthy bot built on Google Infrastructure. Domino's Pizza chose Dialogflow as its AI powered virtual assistant for customers to place orders. As per Domino's, it is the best NLP they've tried. The Standard Edition is free while Enterprise Edition offers paid support.
Botsify is a simple AI chatbot that lets you build a bot without coding. It has drag & drop functionalities. Integrated with Dashbot for its conversational analytics, botsify knows what its users have been talking about. They have a set Human Takeover feature wherein humans can takeover the conversation at any point of time. Apple, Shazam and even Unicef NZ use botsify for their chatbot requirements.
People spend more time on messaging apps than on social media platforms, and Botsify leverages exactly on this point. They have 4 versions – Free, Basic, Premium and Business at different pricing levels.
You can say that Amazon Lex is a branch of Alexa's tech. It is a service for building conversational interfaces into any application using voice & text. To build a bot on Lex, you need to specify an 'Intent' – an action that the user wants to perform. For instance, dentists can build a bot to 'Schedule Appointment'.
With Lex, you can develop your chatbot directly using the Amazon Lex console. The console provides a GUI. It also gives you an option to configure the bot using Lambda functions.
Lex can be integrated with Facebook Messengers, Slack & Twilio SMS. It is a fully managed service; So once your user engagements grow, Amazon provides you with the infrastructure to power your bot experience. You pay as you go, and your usage is measured in requests processed.
You Can Check Some Other Best Bots Too –
FlowXO, Conversable, GupShup, Kitt.ai (acquired by Baidu).
A Special Shout-Out To Some Innovative Bots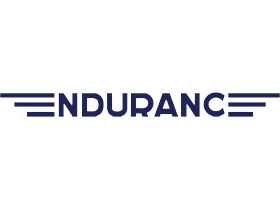 NDURANC, pronounced as Endurance, is an open source bot developed keeping in mind the progressing dementia rate of the elderly crowd, thus attempting to diagnose & communicate with Alzheimer's and Dementia patients at an early stage. It is quite an ambitious technical challenge for an NLP system since it has to cope up with conversational deviations. Family and doctors can review the bot logs to identify potential degradation of the patient.
MedWhat is another innovative bot that is a saviour for many hypochondriacs. As you chat, it can conduct medical diagnosis & work as your virtual medical assistant. MedWhat aspires to expand its medical expertise with the vast volumes of data collected.
A Decision You Need To Make For Your Business
Buy one or Build one?
The decision depends on your technical budget set for the chatbot and your access to technical skills i.e a team of developers.
I've simplified my assessment based on the budget and developer requirement –