Master data management (MDM) is an organizational effort to create a single master reference source for critical business data. The aim of MDM is to reduce errors and redundancy in business processes. When different data sources are added to the system the process of MDM is initiated. In the process stage, MDM identifies, collects, transforms, and repairs data.
How is MDM Useful?
MDM provides one reference point for the important data and thus eliminates costly redundancies which occur when organizations rely upon multiple and conflicting sources of data. For example, MDM assures that at an event, when the customer's contact information is changed, the organization will not attempt sales or marketing campaigns using both the old and new information.
MDM is Cost Effective
As more and more data is collected, having multiple sources of information is a costly problem, especially in large organizations. A recent study by MIT found big data is turning into bad data which is potentially costing companies up to 25% of the possible revenues. Frequent fixes in big data eats operational expenses resulting in revenue losses. That is why data management or data governance is the need of the hour. Below are the Top 10 Master Data Management providers that are the flag bearers of data management.
Data Management Solutions
1. Amazon Web Services
Amazon Web Services (AWS) offers reliable data management solutions through its cloud computing services. AWS data management comprises Elastic MapReduce, Athena, a metered query engine for data residing in S3. AWS is a Free to join platform where customers pay only for what they use. The AWS cloud computing solutions provide an extensive set of solutions such as computing power, storage options, networking and databases, delivered as a utility: on-demand, available in seconds, with pay-as-you-go pricing. The AWS Cloud network is spread to 55 Availability Zones within 18 geographic Regions and 1 Local Region, in India AWS Operations from 2 locations in Mumbai.
2. IBM
IBM is known for its data governance solutions owing its mainframe heritage. IBM gives flexible access to its data governance offerings on its platform and offers stand-alone DBMS, including different versions of DB2, IBM PureData System for Analytics, DB2 Analytics Accelerator. IBM MDM solutions pull data from Hadoop through IBM BigInsights, IBM Watson Data Platform and DataFirst. IBM MDM products include InfoSphere MDM, IBM InfoSphere Master Data Management Collaborative Edition and IBM Master Data Management on Cloud
3. Microsoft

Microsoft's data governance begins with Office 365, its flagship productivity suite. Office 365 allows users to create, import and store data. Microsoft's data management cloud starts with SQL Server, and Azure. Microsoft offers data warehouse solution through Azure SQL Data Warehouse, Azure HDInsight – a Hadoop distribution based on Hortonworks and a data collection solution called Azure Data Lake. Customers can integrate data with multiple data sources, and store data in SQL server or on cloud.
4. Oracle
Data governance solutions from Oracle include Oracle Database 12c, Oracle Big Data Management System, Oracle Big Data SQL and Big Data Connectors. Oracle Enterprise Metadata Manager (OEMM) and Oracle Enterprise Data Quality (EDQ) answer to specific data governance requirements. In addition, Oracle offers turnkey hardware systems for its software stack through Oracle Exadata Database Machine and Oracle Big Data Appliance. The cloud services solutions include Oracle Database as a Service, Exadata Cloud Service and Big Data Cloud Service. Data governance solutions from Oracle integrate multiple domains ranging from Customer, Supplier, Site, Account, Asset and Product.
5. SAP
SAP offers MDM solutions though IQ DBMS Data Management Suite and Hana. SAP HANA creates a unified stream of clean data into analysis or transaction systems to process and make decisions. SAS HANA offers cloud suite for data systems, applications, and system development. MDM solutions offered by SAP perform data clean by cleansing, matching, consolidating and enriching data to comply with corporate standards. SAP MDM suit monitors and measures data quality against validation rules and measures the financial cost of poor quality master data across different applications. SAP provides data movement freedom, and queries spanning local, public, and multiple private data clouds.
6. Teradata
Teradata is popular for its data warehouse appliances and cloud data warehouses. Teradata MDM facilitates a central framework with a complete data governance environment that is workflow and process-driven. The records stored in Teradata's data warehouses contain codes from the reference data tables' representative of industry, country, transaction type, and sales channel, the core foundation of data warehouse analytics.
7. Cloudera
Cloudera is a Hadoop distribution company offering Cloudera Enterprise, for batch analytics and Spark for real-time analytics. Data management activities on Cloudera platform include auditing access to data residing in HDFS (Hadoop Distributed File System) and Hive metastores, in addition to reviewing and updating metadata, and discovering data objects. Cloudera Navigator offers data governance solutions, while Cloudera Manager and Cloudera Director offer on-premises and cloud cluster administration suits. Cloudera supports AWS, Azure and Google Cloud Platform.
8. Dell Boomi
Acquired by Dell in 2010, Boomi is a business unit specializing in master data management solutions both on-premises and in the cloud. Boomi is a subscription-based solution giving access to organizations to a cloud base MySQL-based database that stores a master copy of important data and replicates changes to on-premise applications and cloud services alike. Boomi supports PaaS vendors and connectors to Azure, AWS and Google Cloud. Boomi delivers a cost-effective next-generation MDM suite managed on the cloud through a uniform integration platform.
9. SAS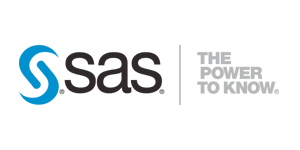 SAS offers MDM solutions through SAS Data Governance to assist organizations to prepare and manage traditional and big data sources. SAS Data Governance maintains and manages data attributes through a common data model, flags changes in metadata, creates snapshots, stores and manages lists and hierarchies to create reports on data health. SAS MDM solution enables business users to update data, change processes and analyze results themselves, thereby making the user free for other projects. SAS MDM solutions pull data from legacy systems to Hadoop making it ready for visualization, analytics or operational use.
10. TIBCO Software
TIBCO MDM offers a unified view of company data stored in different silos. TIBCO MDM platform allows companies to get an intelligible view of their business data and act on it quickly. TIBCO MDM offers visualization of data workflow, allowing companies to observe processes and make improvements as per requirements. TIBCO MDM platform manages data from customers, suppliers, organization, products, materials, employees, and other resources. TIBCO MDM solution is available both on-premises and in the cloud via TIBCO Clarity Cloud Edition.