The planet of data and analytics is spreading its empire at a fast pace leading to digital innovation which is taking the industry by boom. The widespread of technology is creating a heap of opportunities for companies and individuals as well to excel in competitive tech-world.
An array of assets contributes to the success of an organization. Other than technological resources, human force is also an evident bonus for a company and the person leading the squad catches the spotlight decorated with a variety of great responsibilities.
With the quick advancement of disruptive technology in a developing economy like India, the leading business has become tougher than ever. Big data alone is capable of driving great values for a business to thrive in the market. While it sounds luring to be called as the leader or CEO of an organization but in reality, the position demands way more hard work and dedication to justify the title.
In the ecosystem of "need to lead the data", CEOs of a company play vital role extracting profit and prosperity for it. Here we have created a list of 'Top 10 Big Data CEOs of India' to underline their contribution, knowledge, and experience in the Big Data and Analytics Industry.
Srikanth is the co-founder of Fractal Analytics and has been CEO of the company up to 2016. In his new role as Group Chief Executive & Executive Vice-Chairman, he is responsible for the four entities (which includes Fractal Analytics, Qure.ai, Cuddle.ai, and Customer Genomics & TrialRun), inorganic growth and the long-term future of the business.
Srikanth also has a BS in Electrical Engineering from IIT Delhi and an MBA from IIM Ahmedabad.
Before Fractal, he has been a banker, involved in some prestigious structured debt transactions and CDOs at ANZ Investment Bank and ICICI Ltd.
At Fractal, he has had the good fortune of playing a role in the evolution of the analytics industry. Long before big data became a buzzword, the company evangelized the idea of using advanced analytics and data assets of the company to make better decisions.
Over the last 16 years, Srikanth has been a thought partner to global corporations as they have embraced analytics to improve the quality and execution of their decisions. He also believes in building a great place to work that attracts the best minds in the world and creating a trusting environment where people are respected and are free to do creative problem-solving.
He considers himself a lifelong student of mathematics, probability & AI and is interested in consumer behavior, behavioral economics, and deep learning.
As founder and chairman of Mu Sigma, Dhiraj is responsible for the company's strategic direction. Prior to founding the company, he worked at Booz Allen Hamilton and PwC. The experience working with Fortune 500 companies made him realize that there was more to analytics than just data and black box models. Big companies need a better art of problem-solving. Mu Sigma's aim is to teach them how to fish, not just give them the fish. And in doing so, leave behind a bit of the Mu Sigma mindset in every client.
According to Dhiraj C Rajaram, data is the new oil. Supply chains built on physical goods have been replaced in importance by decision supply chains. Competitive differentiation is no longer in the creation of analytics but in the consumption of analytics. But there's a problem.
The CEO believes that the amount of data generated in the world doubles every 18 months, yet there's a dearth of impact. Product-centric approaches to this problem are not flexible. IT-led approaches are not agile. And consulting approaches are not cost effective. The industry needs a new paradigm. And that's why he founded Mu Sigma – to build a man-machine ecosystem that helps companies institutionalize the decision supply chain.
Atul Jalan is an entrepreneur for life. It is very unlikely that you would find him not working on something new. His secret sauce, however, is imagination coupled with the ability to crank, accelerate and build momentum.
As CEO of Manthan, Atul's single objective is to keep the spirit of invention and innovation alive at Manthan – a spirit that has seen Manthan go on to become one of the leading contenders in analytics business solutions for consumer industries worldwide. Manthan is Atul's fourth successful venture after MicroTrack, Cybertrek and Net Kraft. And today, it is among the few Indian companies that can boast an analytics portfolio that several Fortune 500 companies rely on.
Atul is a known voice on technology and is sought for his views on analytics and the consumerization of technology by publications and forums worldwide. What is not known though, is that he also dabbles in poetry and takes a keen interest in a wide range of subjects from movies to quantum physics. Loquacious and a polymath, Atul can hold forth the camera obscura and Johannes Vermeer as he can on analytics.
Three-dimensional printing and the uber-personalized era it will drive us into is his current obsession. And if his maverick, entrepreneurial nature is anything to go by, this could translate into something new. And the bigger and more beautiful it sounds, the more passionate he is likely to be about it.
Anil Kaul leads AbsolutData, a fast-growing company, that is leading the transformative movement to use AI to improve every decision that an enterprise makes, particularly in Sales & Marketing. While the world is debating the potential AI has – AbsolutData is already busy delivering on that vision for its clients. The company's work under Kaul's guidance has been called "Breakthrough Innovation" by the Chief Growth Officer of one of the largest CPG companies. Sales & Marketing are transforming through AI and Anil Kaul is really proud and excited about the company's contributions to that change.
Anil Kaul is a prominent figure in the field of Analytics and Market Research. He has a Ph.D. in quantitative marketing from Cornell University. Before starting Absolutdata, Anil worked at Personify and McKinsey & Company.
He has published articles in leading management and academic journals such as McKinsey Quarterly, Marketing Science, Journal of Marketing Research and International Journal of Research in Marketing. He has also been invited as a speaker at McKinsey & Co., Dartmouth, Cornell, UC Berkeley, Yale, Columbia, and New York University.
Anil is also an avid hiker, having recently climbed a 20,000-foot peak in Ladakh, India.
As CEO of LatentView, Gopi is responsible for the overall growth of the organization. Under his leadership, LatentView has strengthened its footprint within the United States while expanding & Sullivan. Gopi has a history of leading global companies to positions of strength in geographically diverse markets. He began his career as a brand manager with Johnson & Johnson where he worked for re business in India and Malaysia. When not leading a dynamic team of data analysts, he can be found doing scuba diving in remote locations around the world. Gopi has a degree in Mechanical Engineering from Indian Institute of Technology, Madras and an MBA from International Institute of Management Development (IMD), Switzerland. Gopi is the Chairman of the IT/ITeS committee at ASSOCHAM (Associated Chambers of Commerce of India). He is also a charter member of TiE, Chennai (The Indus Entrepreneurs).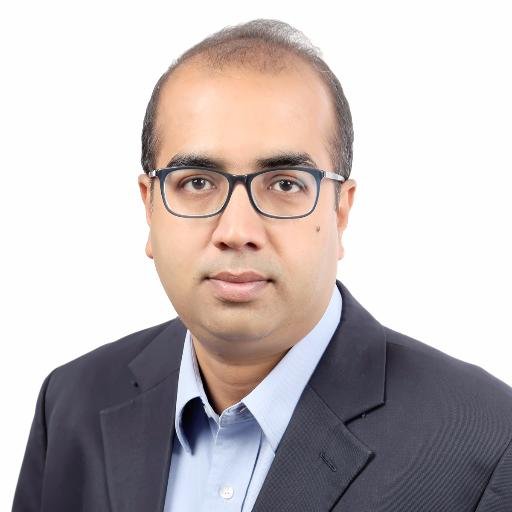 Prithvijit is founder and CEO of BRIDGEi2i Analytics Solutions which is a rapidly growing firm, based in India and US, partnering with enterprises across the globe to deliver sustainable business impact based on actionable insights derived leveraging Big Data and Analytics.
The CEO is experienced in incubating and building up two of the largest business analytics services organizations (for GE and HP) in the industry and in leading large teams of analytics services professionals across geographies. He has deployed various effective business analytics solutions across multiple business functions (e.g. Marketing, Sales, Supply Chain, Pricing, Risk Management, Human Resources, Customer Relationship Management, etc.) and across multiple industries (Financial Services & Insurance, Technology, Retail, and Education).
His specialties include business analytics, big data, data mining, shared services, knowledge process outsourcing (KPO), analytics consulting services, managed analytics services, business intelligence, marketing & sales Analytics, customer intelligence, risk management, pricing analytics, service delivery, business development, services sales, business strategy.
Sandeep is an engineer from Pune University and MBA from IIM-Calcutta. He founded his first startup which was an IT consulting firm, whilst still in college, started and edited an underground online magazine for Rock Music in India, and worked in Direct Marketing and CRM (at DIREM and Direxions) for a decade prior to creating Cartesian as it is today. He has worked on the marketing challenges of top domestic and global brands across Retail, E-commerce, Financial Services, Telecom, and evangelizes data-driven marketing by speaking and writing on the subject regularly.
Sandeep still stays connected with music; writing and recording songs in a little home studio, and playing with a band on weekends.
Suresh as a CEO of Crayon data loves working with sparky people who see things as they think it should be not as they are; with daring clients who are willing to create the future; and courageous investors who are putting their monies behind company's ideas for world domination.
He has more than 31 years of work experience. During these years he had been a part of a corporate career at Global Analytics Practice/business leader for IBM GPS from 2009-11 and an entrepreneur/CEO at RedPill Solutions, sold to IBM in 2009.
Suresh has experience on clients and brands like Citibank, ABN AMRO, Unilever, Pepsico, Pond's. He has undertaken consulting assignments and clients including Emirates Airlines, Hewlett-Packard, Nokia, Motorola, Standard Chartered Bank, MasterCard Avisors, Microsoft, Bank Danamon, Samba, ABu Dhabi ISlamic Bank, Al-Rajhi Bank, ICICI Bank, HDFC Bank, Kasikorn Bank, Siam Commercial Bank, Bank Ayuthayya, Bank Central Asia, Bank Internasional Indonesia, DTAC, Telekom Malaysia, Celcom, Eon Motors Malaysia, etc
Suresh's specialties consist of big data and analytics, entrepreneurship, customer management strategy, segment marketing, experience branding, marketing strategy, brand consulting, innovation, business strategy
Mahesh Kumar as CEO of Tiger Analytics embraces the specialties such as Predictive Analytics, Data Science, AI, Machine Learning, Marketing Analytics, Customer Analytics, Forecasting, Pricing, and Revenue Management.
He has knowledge of R, Python, SAS, SQL, Tableau, Hadoop and other big data tools.
He has extensive consulting experience in the area of predictive analytics, AI and machine learning with applications in the fields of Banking, Insurance, Retail, CPG, Transportation, Logistics, digital marketing, and customer analytics.
The company led by Mahesh, Tiger Analytics is a boutique consulting firm focusing on applying Advanced analytics and AI to achieve business objectives and improve profitability. Using a combination of data science, machine learning, and AI, the company has helped a variety of its clients in the insurance, financial services, retail, CPG, transportation and technology industries to solve some of the most challenging problems and achieve a significant and measurable business outcome.
Raj Mamodia is the founder and CEO at Brillio and started the company in 2014. The company is already a several thousand people strong, fast growth digital transformation organization serving over 50 Fortune 1000 clients among over 200 customers globally. Brillio is built to challenge the conventional approach to enterprise IT with the New Know How in Technology. The team under the guidance of Raj is wired for speed, and develop and deploy disruptive solutions that help its clients stay ahead in a fast-changing environment and capture business value faster. At Brillio, the company staff invests in its people, new technologies, rigor in its processes, and being a socially responsible organization.
Brillio and its CEO share one thing in common: neither is a carbon copy of any of their counterparts in the field. In Brillio's case, the difference will be in its future. In CEO Raj Mamodia's, the difference lies in his past.
Mamodia believed that nothing would ever be too difficult for him to overcome, so he left home to study mechanical engineering. When he found a position at a company in India, his first boss didn't think Mamodia was worthy of the job. Mamodia said – "I was given, or volunteered for, the hardest jobs." He exceeded his employer's expectations. He eventually completed his MBA at Northwestern University and worked for Cognizant before he was named CEO of Collabera, an international information technology firm, in 2013.
When he took over, Collabera had two main components: an IT staffing branch with about $400 million in revenue, and newer IT solutions and consulting group with about $100 million. It was Mamodia's idea to spin off the solutions branch as Brillio, and he is now the new company's CEO.
Mamodia expects Brillio to look and operate differently than any other IT solutions business on the market. His first goal is for Brillio to be more innovative than its competition. An example of this is Brillio's first two projects: Brillio Labs and Brillio Ventures.