Artificial intelligence (AI), in its many forms including self-driving cars, robo-advisors, mechanical baristas, and state-run facial recognition campaigns will go ahead and continue to redefine how individuals work and have their views about school, work, government, and daily life. AI startups have been marching ahead in the technology bandwagon gaining funding in a world where supergiant rounds are now quite common. The top well-funded AI startup to date, SenseTime has brought a funding in a total of $1.6 billion. Most recently, in May 2018 the company raised $620 million in a Series C+ round led by Tiger Global Management and Fidelity International. This round raised SenseTime's valuation to more than $4.5 billion, making it the world's most valuable artificial intelligence startup.
The startup space leveraging Artificial Intelligence has seen a significant growth in various funding rounds and 2018 has been no different. Here are the Top Funded AI startups of 2018.
Dataminr is a New York-based AI platform that discovers critical breaking news and high impact events well in advance of the existing information systems. The startup closed a $392 million funding round and is valued at $1.6 billion. Tools and solutions offered by the startup are increasingly in demand across Corporate Security, News and PR & Communications, Finance and the Public Sector. The investors to the funding include Morgan Stanley's Tactical Value Fund, the Pritzker Family Business Interests, and existing investors Fidelity Investments, Institutional Venture Partners, Moore Strategic Ventures, Vulcan Capital, Valor Equity Partners, MSD Capital, Declaration Partners, and Goldman Sachs.
CrowdStrike a Sunnyvale, California-based cybersecurity firm was founded in 2011 by the top executives of McAfee. CrowdStrike sells endpoint security software, protecting laptops, computers, servers, other devices from hacker threats serving customers in more than 170 countries.
In June 2018, CrowdStrike raised $200 million in a fresh funding by private investors taking its valuation exceed $3 billion. CrowdStrike held the national spotlight in the 2016 U.S. presidential election season when it analysed the monumental hack of the Democratic National Committee. CrowdStrike was the first company to publicly blame Russian agents for the data breach in the 2016 U.S. presidential election season.
Founded in 2007 by the father and son duo of David Hindawi and Orion Hindawi, Tanium is a privately held endpoint security and systems management company operating from Emeryville, California. The company provides organizations a single point of control and visibility to manage and secure technology systems at an unprecedented scale. Tanium's platform helps technology powering businesses adapt to disruption in vogue. Tanium's customers include many of the world's largest organizations like the United States Military and top banking giants who rely on the solutions offered for business resilience. The startup raised an additional $200 million in its latest funding round led by investment firm Wellington Management in October 2018 currently valuing the startup at $6.5 billion.
UiPath, a global software company offering a platform for Robotic Process Automation was founded in 2005 by the Romanian entrepreneurs, Marius Tirca and Daniel Dines. The startup started its operations from Bucharest, Romania and has an extended presence in London, Bengaluru, New York, Tokyo and Singapore. UiPath, raised $153 million in Series B funding and eclipses $1.1 billion valuation at present. The startup validates RPA as a strategic imperative for the path to AI and digital transformation. The funding was led by the previous investor Accel, with new investors Kleiner Perkins Caufield & Byers and CapitalG contributing to the company. Additionally, UiPath seed investors Credo Ventures, Seedcamp and Earlybird's Digital East Fund, also participated in the funding round.
Founded in 2012, Cylance Inc. is an American software startup founded by former McAfee Global CTO Stuart McClure and Chief Scientist Ryan Permeh. Cylance is a game changer startup in cybersecurity developing antivirus programs and computer software that prevent viruses and malware. Based in Irvine, California, its flagship product, CylancePROTECT®, is the world's first next-generation antivirus built on machine learning and artificial intelligence. Cylance® Inc., closed a $120 million funding round led by funds managed by Blackstone Tactical Opportunities and including other investors in June 2018.
6. AutoLab AI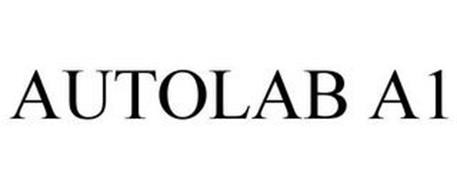 Founded in early 2018, with an aim to become the future of autonomous manufacturing, AutoLab AI founded by former Autodesk Inc. employees covers categories like robots and software as a service. In May 2018, the Palo Alto-based startup AutoLab AI raised $113.4 million of a planned $200 million in funding.
Pony.AI was founded in late 2016 and is co-headquartered in Guangzhou, China and Silicon Valley, US. The startup founded by former Baidu Chief Architect James Peng (CEO) and programming legend Tiancheng Lou (CTO), aims to revolutionize the transportation commute by building the most reliable and safest self-driving technology. The startup develops its infrastructure and software algorithms fully in-house, including its own operating platform PonyBrain. Backed by top investors such as Sequoia China, Morningside Ventures, IDG Capital, and others, Pony.ai has raised $102 million in funding in July 2018 on a follow-on round that comes about seven months after its previous $112 million Series A funding. This funding leads Pony.ai into a unicorn territory making it the most valuable autonomous driving startup in China. Pony.ai is a privately held.
C3 IoT is the world's leading AI and IoT software provider for digital transformation delivering a platform as a service (PaaS) for the rapid design, deployment and development, of large-scale predictive analytics, big data, IoT applications and AI for any value chain. Additionally, the startup provides a family of configurable and extensible SaaS products developed with and operating on its PaaS, including fraud detection, predictive maintenance, sensor network health, energy management, supply chain optimization and customer engagement. In January 2018, C3 IoT raised a $100 million round of funding from its existing investors including TPG Growth, Sutter Hill, Breyer Capital, and its founder and CEO Tom Siebel which brings the total funding raised to nearly $243 million.
Nuro is an American robotics self-driving delivery startup based in Mountain View, California, founded in 2016 by a pair of Google veterans Jiajun Zhu and Dave Ferguson. Nuro in partnership with Kroger, powers autonomous vehicles on the road to deliver groceries in Scottsdale, Arizona priced at a flat delivery fee of $5.95. In January, Nuro raised $92 million in Series A funding rounds led by Chinese venture firm Banyan Capital and Silicon Valley's Greylock Partners
Tempus Labs, a leading technology company advancing precision medicine through the collection and analysis of molecular and clinical data is on a mission to redefine how genomic data is used in a clinical setting. The startup aims each patient to benefit from the treatment of previous patients by enabling physicians to deliver personalized cancer care through interactive analytical and machine learning platform. The startup raised an additional $110 million in financing at a valuation of $2 billion dollars in August 2018. The additional funds will be deployed to grow operations and expand into new geographies and therapeutic areas. With this round of funding, the company has raised $320 million to date.