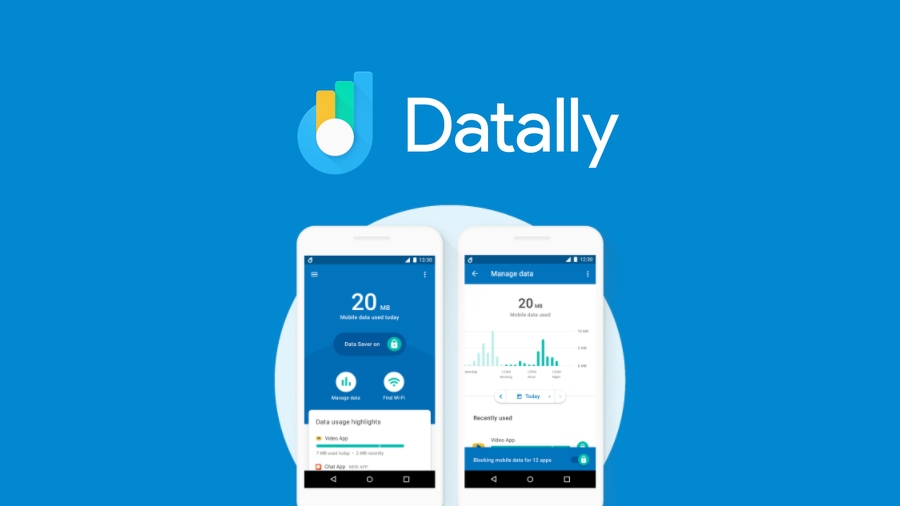 Google has released a new data saving app, Datally to help users identify and block apps which are using more data. The app is available on Google Play Store and occupies 6MB of space after installation. It is compatible with all smartphones running Android (5.0) Lollipop or higher.
While users can search through settings to find data-usage information, Datally surfaces the information and controls it in a friendlier format. It also has a Wi-Fi finder to help users locate an available network to save on mobile data.
Datally features various elements on the homepage including the Data Meter, Data Saver button and Manage Data section. The Data Meter shows the daily data consumption of the user while the Data saver button activates and allows users to block a specific app from consuming data if it's using more than required.
"Almost every app on your phone will run in the background – whether a game, video app, a chat app – without you knowing about it… Datally really acts as a speedometer for your mobile data, along with the ability to block data if things are getting out of hand," said Josh Woodward, product manager, Google.
Soon the app will allow users to check their mobile data balance and set balance expiration reminders. It will also enable proactive data usage warnings and controls.
Sundar Pichai chief executive of Google established a new unit named "Next Billion Users (NBU)" to work on Datally about two years ago, after traveling the world and finding that the cost of mobile data services was a vexation.
Datally app is an upgraded version of Google's Triangle app, which was released on an experimental basis in the Philippines in June this year. Google claims that Triangle got over 500,000 subscriptions, and helped users reduce their mobile data consumption by up to 30%.
Datally aims to give mobile users a relief by tracking the status of their data consumption and avoid expecting heavy mobile bills. Google has designed the app particularly for users in emerging markets where the use of smartphones with the internet is growing significantly.  "We want to see as many people access as much of the internet as they can," said NBU chief business officer Dave Shapiro.